welcome...
to my online portfolio
20 YEARS of experience and
creative exploration in the fields of
Architecture + Film + Fine Art
"Architecture, Film and Fine Art all start from a seed of creative inspiration and grow through hard work and focused implementation of solid skills."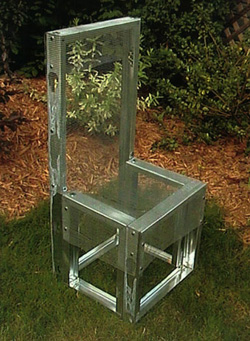 Who am I?
I have a Bachelor of Architecture degree from the University of Cincinnati, and I have practiced Architecture for the past 20 years in several offices in Cleveland, Ohio. I've held various positions from Lead Design Architect and Director of Design, to Head of the Interior Design Department with much of my focus on Programming, Team Management, Conceptual and Schematic Design, Design Development and Design Continuity.
Additionally, I've spent years as a Fine Artist, Illustrator, and Graphic Designer, participating in a number of gallery exhibits and public art events.
In the past few years, I've turned my pursuits towards film, working in many areas of production on commercials and feature films. My Art Department positions have included Set Designer, Art Director and Props. I've also written and directed several short "no-budget" films.
Please enjoy, and thank you for visiting!